If you're studying the Middle Ages and Renaissance with your kids, this booklist is for you. It's a short list of delightful picture book read-alouds for the whole family.
At Read-Aloud Revival, we believe that picture books are worthwhile for everyone. They're an art gallery in your lap, paired with exquisite text that leaves you richer for the reading experience. That's why this entire list is comprised of picture books!
Another benefit:
if you happen to be short on time, committing to reading aloud from a picture book is less of a commitment than a novel or chapter book.
Your older kids are likely to enjoy these books every bit as much as your younger ones. And I bet you'll learn a thing or two, as you're reading along!
If you have older kids…
you'll especially enjoy the books on this list written by Diane Stanley:
Good Queen Bess: The Story of Elizabeth I of England (out of print, so try your library for this one)
Diane Stanley's picture books contain longer, more detailed text, making them excellent choices for older listeners.
Want to take this list with you to the library?
Get the printable booklist
MIDDLE AGES & RENAISSANCE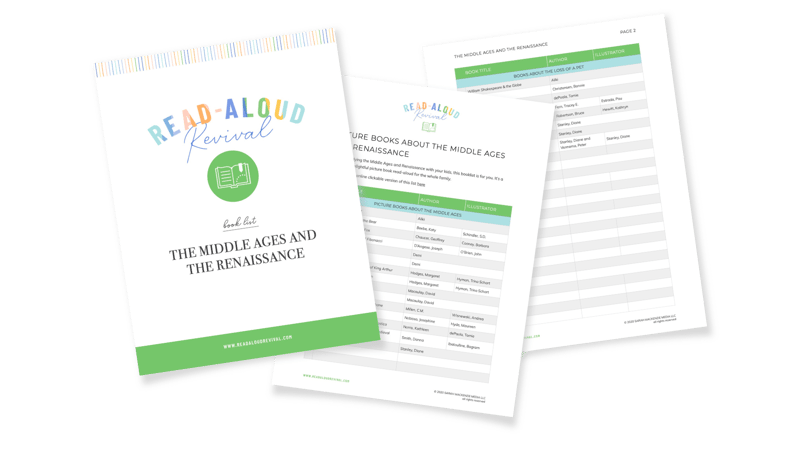 Got friends who are studying this time period with their kids? Send them this list via email
(All links are Amazon affiliate links.)
Books for the Middle Ages:
Books for the Renaissance:
Get the printable booklist
MIDDLE AGES & RENAISSANCE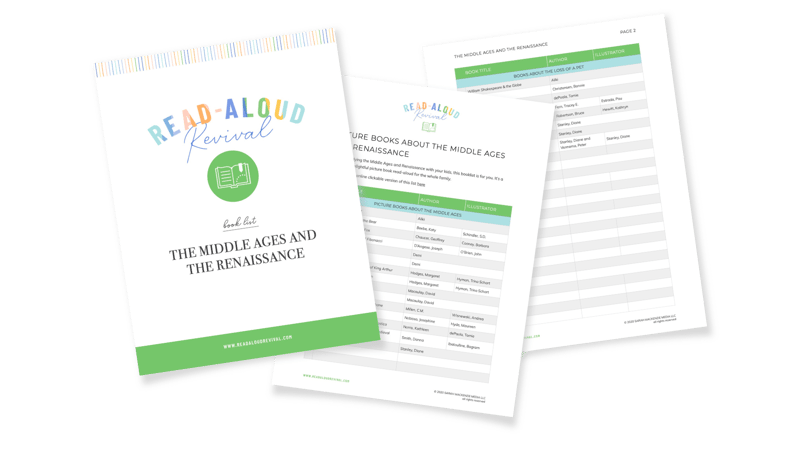 Share this list on Pinterest: