The first time Nancy Carpentier Brown read G.K. Chesterton's work, she didn't just hate it – she actually burned the book!
But things certainly changed. Nancy now not only works with the American Chesterton Society, she is a leading expert on Frances Chesterton, and a much-requested speaker on both Gilbert and Frances Chesterton.
She's also the author of The Father Brown Reader I and II, The Chestertons and the Golden Key, and The Woman Who Was Chesterton.
In this episode, you'll hear:
about introducing kids Chesterton and his work
learning more about Chesterton yourself as a parent
where to start when you're overwhelmed!
Also: I may have possibly read aloud during this episode. And even whipped out my British accent to do it. Maybe. Possibly. ;)
Click the play button below:
More free resources and booklists

Get the best episodes and reources
from the Read-Aloud Revival
Books from this episode:
(All links are Amazon affiliate links.)
Get the printable version
Books boys love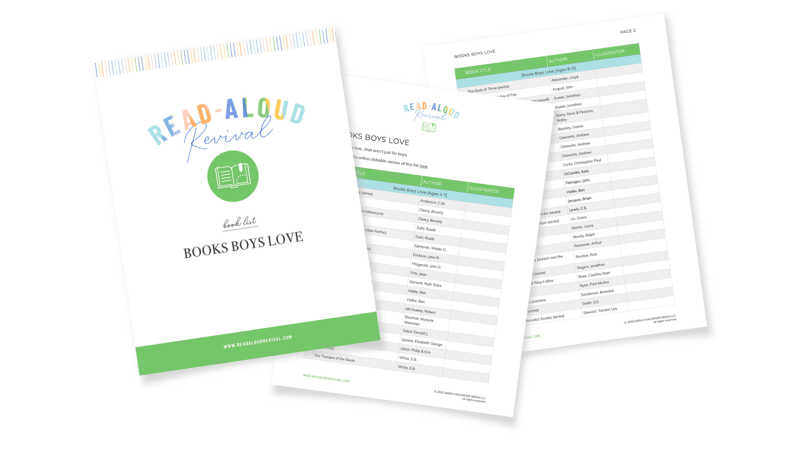 More free resources and booklists
Get the best episodes and reources
from the Read-Aloud Revival