Once upon a time, I said we didn't love treasuries at our house. Welllll … its time to eat some crow.
Lately, we've been reading lots of picture book treasuries, and we are LOVING THEM. They are perfect for longer reading sessions, for taking on errands when you know you'll be sitting in waiting rooms, and for building your family's library with quality books on a budget.
In this episode, you'll hear:
our very favorite collections – which treasuries we're loving most (and which have added extras like audio downloads, CDs or even recipes!)
gift ideas for your favorite young readers
my biggest tip for choosing treasuries that your family will love
Click the play button below:
Books from this episode:
(All links are Amazon affiliate links.)
Get the printable booklist
WHERE SHOULD I SEND IT?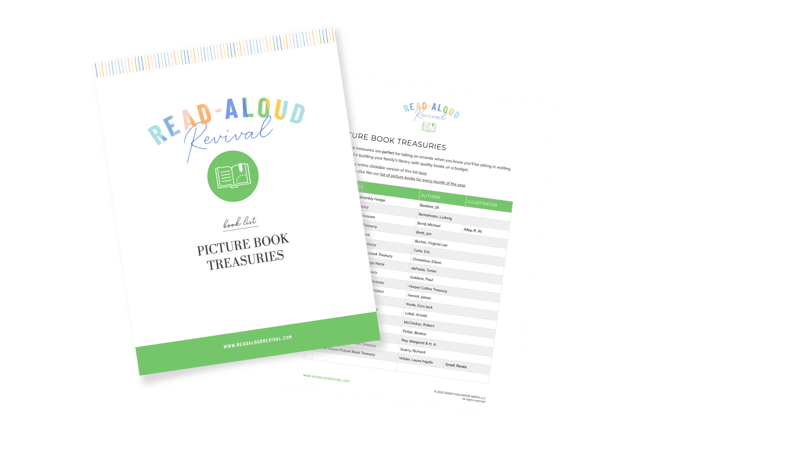 SaveSave