James Daniels is passionate about many things – his family, his church, good food, gardening and education. He's also driven to make sense of educational philosophy in a way that's helpful for others.
In this episode, you'll hear:
about sharing enthusiasm for books with our kids
how our excitement about a book matters much more than whether the book has made it to the top of every book list
his favorite way to recommend books to parents and educators- it might surprise you!
Click the play button below:
Books from this episode:
(All links are affiliate links.)
Links from today's show:
Get the printable version
Books boys love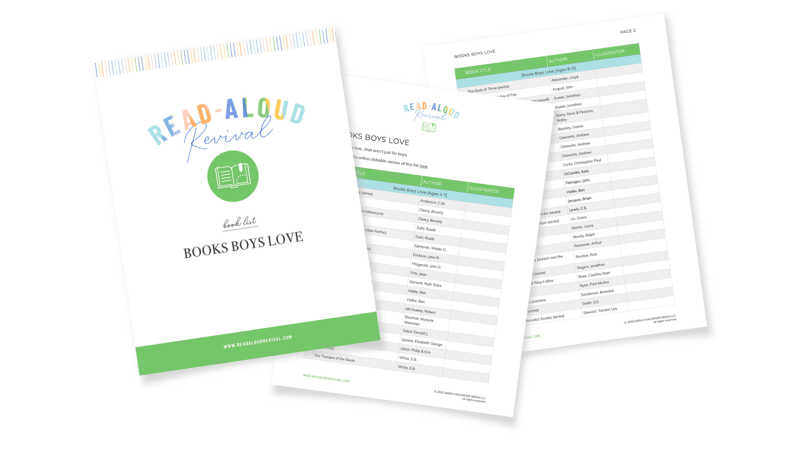 Transcript:
More free resources and booklists
Get the best episodes and reources
from the Read-Aloud Revival