It's here! Our list of favorite Christmas picture books is a mile long, but every book on this list has earned its place!
Here at the Read-Aloud Revival, Advent and Christmas feels like a time to gather our children close, and read, read, read – so we've created this list with that in mind.
We've focused our December selections on our favorite Christmas picture books. We read through hundreds, and hand-picked our favorites for you here.
See all of our Christmas resources right here.
Download the FREE December booklist
Print it out to take with you to the library or bookstore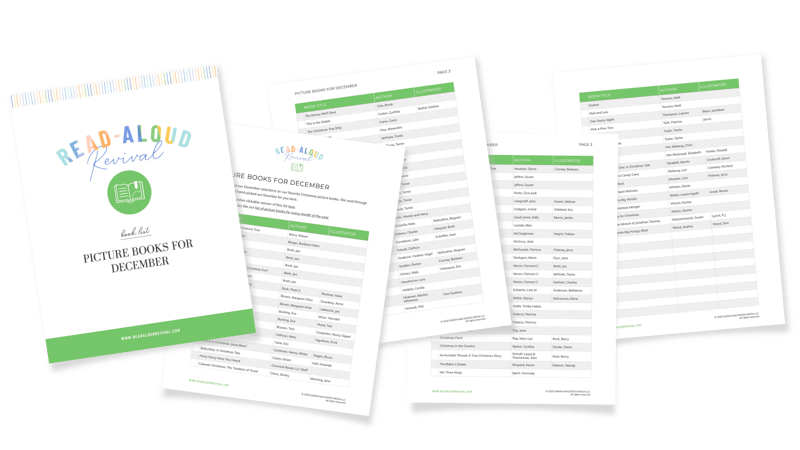 (All links are Amazon affiliate links.)
Christmas picture books:
Download the FREE December booklist
Print it out to take with you to the library or bookstore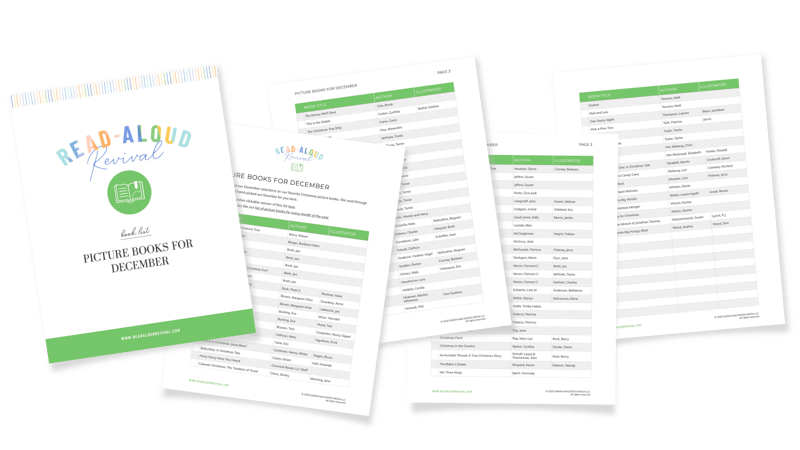 Our other Christmas lists:
---
Share this booklist on Pinterest:
More free resources and booklists
Get the best episodes and reources
from the Read-Aloud Revival