Parents of wiggly kids – the proof is here. In this episode with author Dr. Michael Gurian, you'll hear scientific evidence demonstrates that many kids not only need to move while being read to, they actually retain information better when they are allowed to do so.
In this episode, you'll hear:
why boys might prefer to read non-fiction, and why we should let them
why we don't need to worry about our kids reading graphic novels
how we can help resistant kids fall in love with reading
You'll love all the research in this episode and how it will help you to know how best to support the children in front of you.
More free resources and booklists

Get the best episodes and reources
from the Read-Aloud Revival
Click the play button below:
Books from this episode:
(All links are Amazon affiliate links.)
Get the printable version
Books boys love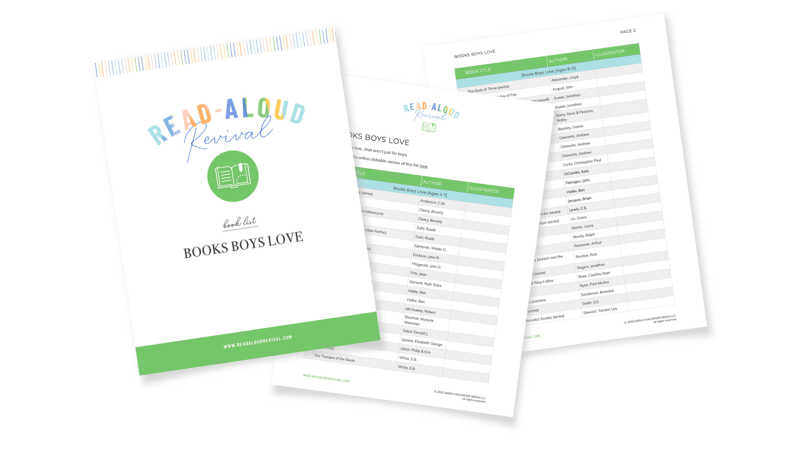 Links from this episode: